ERP SOFTWARE FOR AEROSPACE AND DEFENSE MANUFACTURERS
In the world of aerospace and defense manufacturing, precision, efficiency, and compliance are paramount. Manufacturers must adhere to strict regulations, meet complex requirements, and operate within tight schedules to ensure the safety and reliability of their products.
FLY HIGH USING A CUSTOM AEROSPACE ERP SOFTWARE FOR STREAMLINED PRODUCTION AND IMPROVED PERFORMANCE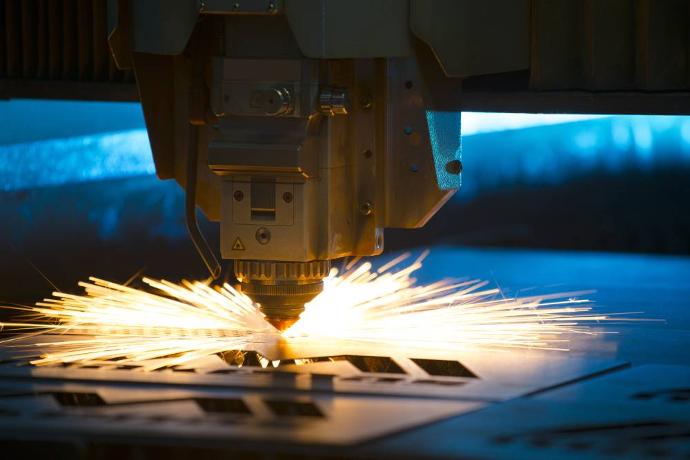 ERP systems: a valuable tool for aerospace and defense manufacturers
Absolutely, ERP (Enterprise Resource Planning) systems are highly valuable tools for aerospace and defense manufacturers. The aerospace and defense industry operates in a complex and highly regulated environment, and ERP systems offer numerous benefits that help streamline operations, improve efficiency, ensure compliance, and drive overall success.
AVIATION INDUSTRY INVOLVES COMPLEX MANUFACTURING PROCESSES
Yes, the aviation industry indeed involves complex manufacturing processes. The production of aircraft, aircraft components, and related equipment requires intricate and highly specialized procedures to ensure safety, precision, and reliability. Here are some key aspects of the aviation industry's manufacturing processes:

Design and Engineering: Before manufacturing begins, aircraft and components undergo extensive design and engineering phases. This involves conceptualizing the product, conducting feasibility studies, creating detailed technical specifications, and developing 3D models and prototypes.

Material Selection: Aircraft manufacturers carefully select materials with specific properties such as strength, weight, and durability. Common materials used include aluminum alloys, titanium, composites (e.g., carbon fiber reinforced polymer), and advanced materials like ceramics and super alloys.

Precision Manufacturing: Aviation manufacturing processes require high precision and tight tolerances to ensure the quality and safety of the aircraft. Advanced manufacturing techniques such as computer numerical control (CNC) machining, additive manufacturing (3D printing), and automated assembly systems are utilized to achieve precise and repeatable results.

Operating Systems
Odoo cloud based ERP is designed to be easy to use and can be integrated with existing operating systems and third party systems. This makes it easy for companies to transition to the new system without disrupting operations. With complete support, companies can rest assured that they will have the help they need to get projects up and running quickly.

Regulatory Requirements
The aerospace industry and aerospace defense industries is subject to strict regulatory requirements. With Odoo cloud ERP, companies can ensure that they meet these requirements, reducing the risk of compliance issues. The system can help manage compliance processes, track quality metrics, and ensure that products meet regulatory standards.
FAQ ABOUT ERP FOR AEROSPACE
Is ERP solution suitable for small aerospace and defense manufacturers?
Yes, an ERP (Enterprise Resource Planning) solution can be suitable for small aerospace and defense manufacturers. While ERP systems are commonly associated with larger enterprises, they can also provide significant benefits to smaller manufacturers in the aerospace and defense industry.

Is aerospace defense ERP software only for large manufacturers?
No, aerospace defense ERP software is not only designed for large manufacturers. While ERP solutions have traditionally been associated with larger enterprises due to their complexity and cost, there are ERP software options available that cater specifically to the needs and budgets of small and mid-sized aerospace and defense manufacturers.

Can ERP systems integrate with existing systems?
Yes, ERP systems are designed to integrate with existing systems within an organization. Integration is a critical aspect of ERP implementation as it allows for seamless data flow and communication between different systems, departments, and processes.